Centralines Board of Directors
Board of Directors
As the sole shareholder, the Trust appoints the directors of Centralines to operate the company in the interests of consumers.
The Board of Directors set the strategic direction, goals and policy for the operation of the company. The day-to-day operation of Centralines is the responsibility of the General Manager, Commercial who relies on the support of his experienced team of technical staff and specialist trades people.
Directors' profiles
Fenton Wilson - Chair
Fenton was appointed to the Centralines board in 2018. He was previously a Hawke's Bay Regional Councillor/Chairman and has a good grasp of the issues and opportunities in Central Hawkes Bay.
He is currently a Director of OSPRI New Zealand Limited, which manages National Animal Identification and Tracing and the TBfree program. He is also a director of QRS, the roading business owned by Wairoa District Council.
A passionate community advocate, Fenton is Chairman of the Predator Free New Zealand Trust which encourages community scale pest control and enables community groups and schools to increase biodiversity in their communities.
He farms a 235ha sheep and beef property in Wairoa and has a distinctly rural background. He sees Centralines as a key contributor to the CHB community in a time of real growth.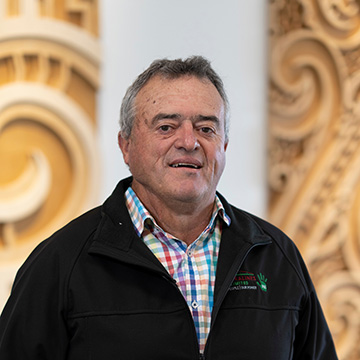 Tony Gray
Tony was appointed as a director to the Centralines Board in November 2020. He is currently a director of EA Networks Limited, Civic Financial Services Limited, Artemis Nominees Limited, Quality Roading and Services (Wairoa) Limited, and chair of Ngāti Pūkenga Investments Limited, Tātau Tātau o Te Wairoa Commercial Limited and Te Turapa Wai.
Tony has also been on the boards of various companies including CLEAR Communications and Sky Network Television Limited, and recently retired from the Eastland Group.
He is an executive project advisor to Hastings District Council chairing the Establishment Board of Foodeast – a Hawke's Bay Food Innovation Hub. Previously, he was chief financial officer at Hastings District Council and has also held senior finance roles at Te Rūnanga o Ngāi Tahu, Mighty River Power and TVNZ.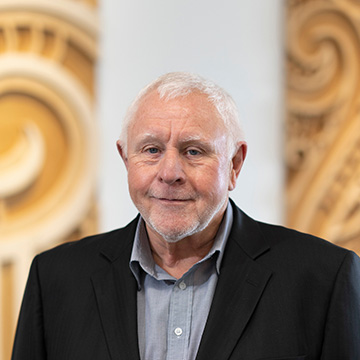 Sarah von Dadelszen
A strong advocate for the local community and wider agricultural sector, Sarah joined the Centralines board in November 2020. She lives with her husband Sam and three teenage boys near Takapau, where they are sheep and beef and dairy farming.
Currently on the Ballance Agri-Nutrients and FMG boards, Sarah's previous roles include being a Trustee of AGMARDT and Independent director of NZ Young Farmers. She was the previous chair of the CHB Consumer Power Trust which enabled her to gain a good understanding of the power industry as it was then.
Sarah has completed several governance and leadership forums including the international INSEAD governance programme in Singapore and France, along with the IOD directors programme and chairing the board. She has also spent time at Stanford University with a NZ leadership group.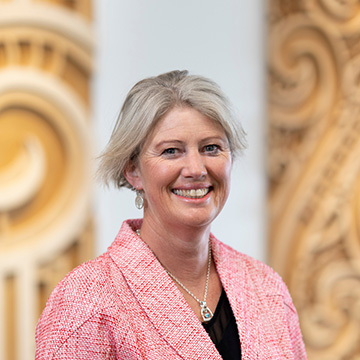 Len Gould
Len joined the Centralines Board in November 2020.
Len held senior executive roles within the electricity industry, including eight years as General Manager Commercial for the electricity distribution company, Unison Networks.
Prior to his role at Unison, Len was employed at Transpower were he held both technical and commercial roles over his thirty three year tenure.
Kevin Best
Kevin was appointed to the Centralines Board in July 2022.
He has extensive commercial and financial experience and was a Partner at PricewaterhouseCoopers for a substantial part of his executive career. He has worked with a broad range of infrastructure intensive businesses, including within the electricity sector. He is a professional director and holds a number of Governance roles including being the Chair of two private companies and a Director of The Skills Organisation.
Kevin has family ties to the King Country but is now based in Auckland. He is a keen boatie and part of the leadership group of the Outboard Boating Club of Auckland which, as well as supporting safe boating, has a strong community and environmental focus.